Due to the current situation with covid-19, we are closed for servicing this year. We remain open for online shopping. Click and Collect & Cycle Hire available by appointment only.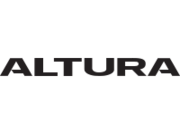 ALTURA
---
APPAREL
Altura offers the definitive Technical Bikewear collection, designed and ridden by our team of dedicated cyclists here in the UK. Our extensive research and development program ensures each Altura product undergoes continuous review and new products are launched seasonally. With fastidious attention to detail, Altura strives to deliver apparel that will keep you on the bike for longer in any weather condition in comfort and style.

LUGGAGE
Whether popping down to the shops, or riding round the world, Altura has the bag for you. With a proven track record for extremely high quality and innovative designs, Altura technical bike luggage is the definitive choice for tourers, commuters and leisure riders alike. Through rigorous design and development our bags are built with only the highest quality materials and cutting edge construction techniques. Altura Technical Bike Luggage is the last word in practical load carrying solutions and the first thing you'll reach for when heading out the door.