We are available by appointment only. Telephone LandLine : 01403 701002 Mobile : 07714247522.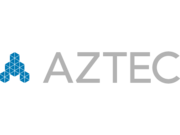 AZTEC
---
"Aztec has been producing high performance brake pads for many years, and has earned a reputation for providing reliable and consistent braking performance in all weathers - even in typical British conditions.

On-road or off-road, leisure trips or competitive events, if you have confidence in your braking performance you will be a safer and quicker rider. There is a brake pad for virtually every type of brake within the comprehensive Aztec range, including the many options of disc brake now available. "